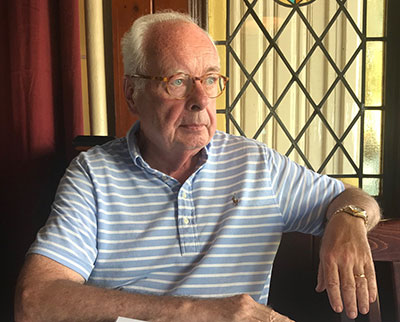 About Nick
Nick Murray has been a financial services professional for more than 50 years.  He is among the industry's most respected writers and speakers.
Nick has written a number of books for financial advisors, the latest of which is Nick Murray's Scripts: What to Say and How to Say It. His one book for investors, Simple Wealth, Inevitable Wealth, has sold well over a quarter million copies.
His monthly newsletter, Nick Murray Interactive, is avidly followed by the most accomplished financial advisors all over the English-speaking world.
HARDCOVER BOOK SHIPPING DATES IN DECEMBER:
Tuesday, 12/12
Friday, 12/15
Monday, 12/18 LAST SHIPMENT.
OFFICE CLOSES FOR THE YEAR AT 2:30 PM EASTERN TIME.
HARDCOVER BOOK SALES RESUME TUESDAY, JANUARY 9.
eBOOKS REMAIN AVAILABLE 24/7.
Newsletters
20 years with 2200+ pages
Contact
Email Nick ♦ OR ♦ Tech Support