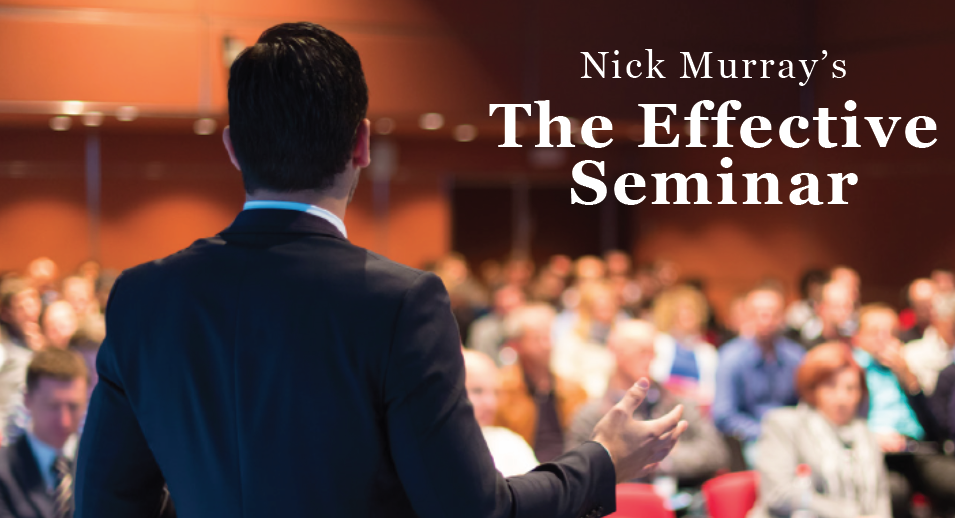 In 2022, we began a multi-year project to create a library of timeless client seminars.
Each seminar will address one major issue in planning/investing – something that will draw your more affluent clients and prospects, because it's a nearly universal concern.
Each will be simple, clear, non-technical and with the stated goal of urging attendees to meet with you personally to continue the conversation.
You will own the draft seminar, and be free to edit it as you think best or as your compliance function deems necessary.
Each seminar will be evergreen, in that we will provide you with the tools/resources you'll need to update it as time passes.
The first and second volumes in THE EFFECTIVE SEMINAR series are currently available.